Winter is finally coming after the blasting heat of Pakistani Summer. We at Pak-E-Shop are going to offer you winter caps for men. These winter caps are warm and stylish. No one wants to go out in chilling winters, and our wooly caps will be your best friends this season. 
We thrive in providing quality, which is why we have winter stylish caps for men with different styles, colors, and sizes available at our online store. 
Sometimes instead of winter caps for men, people prefer wearing mufflers to cover their ears; it's not a bad idea, but not everyone is comfortable with mufflers. With rapidly changing fashion styles, winter caps have almost replaced mufflers and ear covers. 
Winter Caps For Men | Stylish Winter Caps For Men
Winter Caps For Men in Pakistan
Winters bring the opportunity to style differently. Winter caps for men in Pakistan are must-have products, along with gloves, mufflers, and jackets. People often underestimate the fashion value of beanies, and we will settle this debate with a comparison. 
Effective Against Chilly Breeze!
Fashion put aside, a winter cap keeps your ears and head warm while you are on a walk or traveling, or riding a bike.
Makes Perfect Fashion Sense!
Having no winter man cap gives a vibe of incompleteness. Some people feel not only warm but also confident while wearing beanies. 
Better Than Mufflers!
Adjusting mufflers makes you anxious in public, and they don't even protect you from catching a cold. 
Different Types of Winter Caps For Men Online
There are 05 different types of winter caps for men:
Slouch
Cuffed
Earflap
Cuffless
Brimmed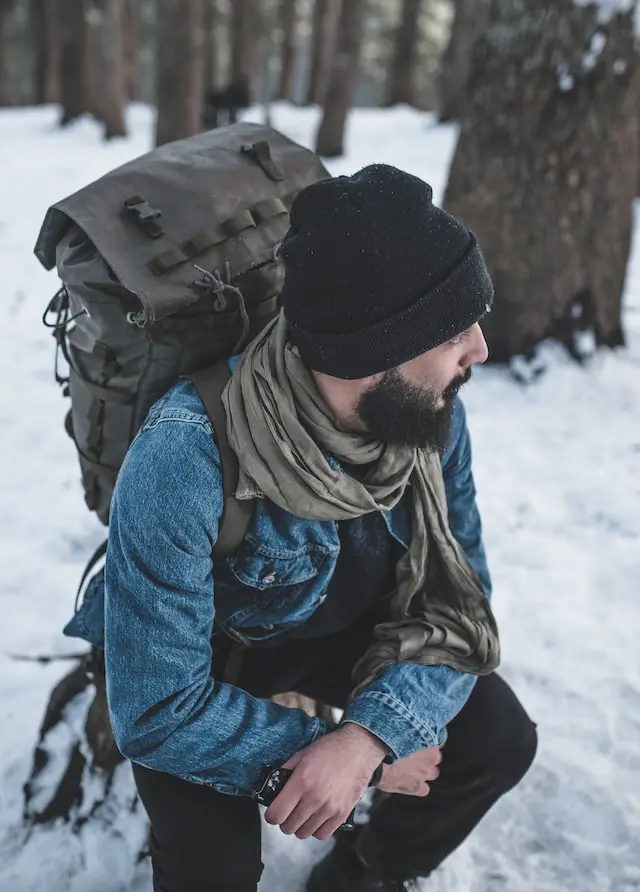 Slouch Beanie 
Slouch winter caps are not meant for men only. It's a casual-style winter hat that works for both men and women. The upper side of this winter cap is stitched with extra material, which can be adjusted in different ways per your style and taste. People also link Slouch caps with hipster fashion style. 
Earflap Beanie 
Earflap beanie is perfect for people who want to keep their ears warm for a more extended period. It has got extra material on its back which extends below the ears. Earflap beanie also helps keep neck warm from the backside.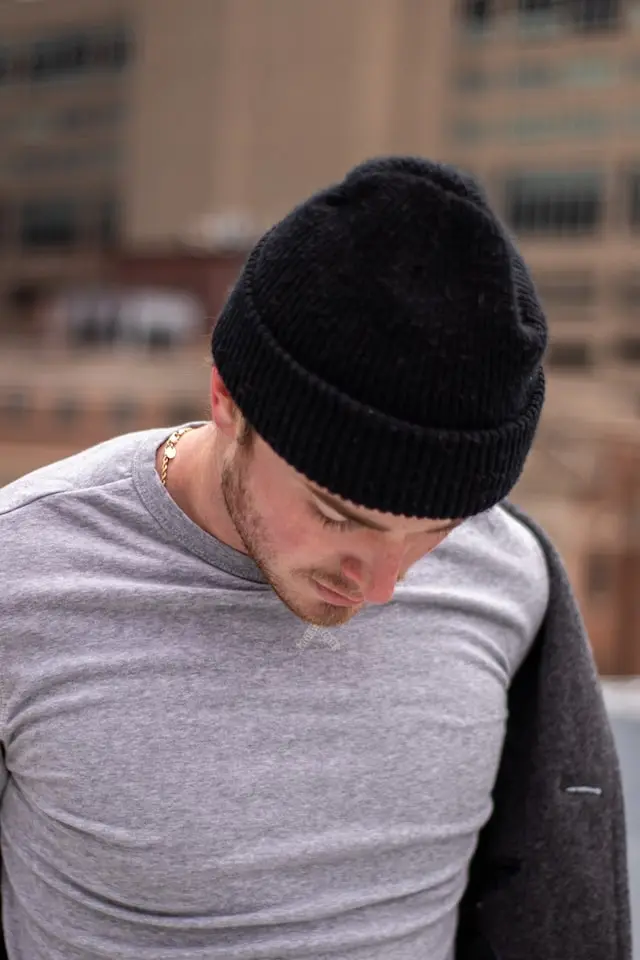 Cuffed Beanie 
Cuffed beanie is a casually styled winter cap for men. It's warm and comfortable at the same time. Cuffed beanies are relatively more oversized, and their cuffs help the wearer adjust the size according to his size. This is an old-fashioned beanie but still fits perfectly with modern fashion styles. 
Cuffless Beanie 
As the name and picture suggest, the cuffless beanie is the opposite of cuffed beanie. It doesn't come with extra material, so you can't adjust its size when needed. Overall it's stretchy enough to fit adults. A cuffless beanie keeps ears warm and gives a sensation of heat around the head. 
Brimmed Beanie 
A brimmed beanie is also an old-fashioned winter cap for men and women. It comes in a sporty look that also gives you warmth during winter outings. It's a picnic-style winter cap having medium-sized straps attached to it. The brimmed beanie comes with excessive material on the front and front bottom.